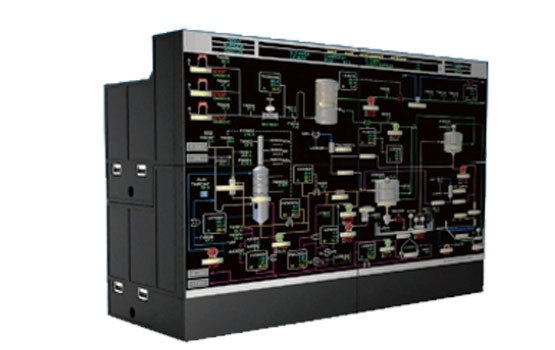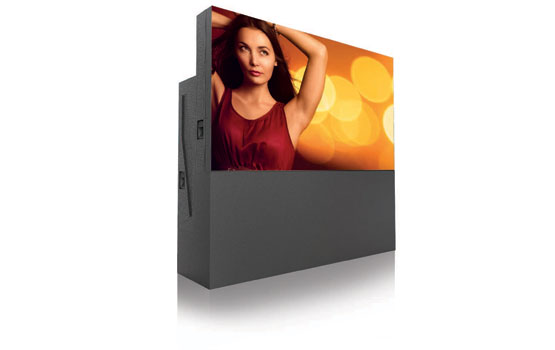 Delta Freedom Series
Delta's range of LED-Illuminated rear projection video wall displays are powered by single chip DLP technology delivering unsurpassed image quality with incredible color depth and contrast. However, instead of using UHP arc lamps as a light source and color wheel for obtaining color, high power solid state light emitting diodes (red, green and blue LEDs) are used to provide the illumination. LED illumination offers an array of performance enhancements – both in image quality and cost of ownership.
With Freedom Series, LED Video walls are available in super slim form factor with cube depth ≤450mm for a 50" Video wall. This launch of Freedom Series by Delta helps to realize the dream of many control room designers who always wished to have a thin form factor display to complement their state-of-the-art control room design. LED Video walls come in range of resolutions – WUXGA (1920 x 1200), Full HD (1920 x1080 pixels), UXGA (1600 x 1200) and SXGA+ (1400 x1050 pixels) and in cube sizes of 50", 52", 60", 67", 70", 72" and 80".
These LED video wall cubes can be stacked up to 6 rows high and any number horizontal. Pedestal to mount the base stands are available in heights of 800, 1000 and 1200 mm. Custom heights can also be provided for and the option of covered and open base stands are also available.