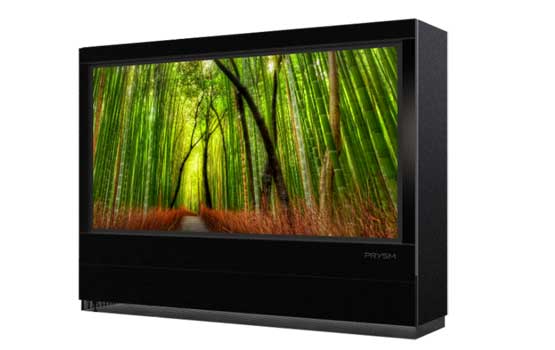 Prysm LPD 6K Series 135"
4K Image Quality
The Prysm LPD 6K Series is an interactive large-format display that offers a panoramic image uninterrupted by seams or bezels. The single-panel 135" display combines vivid colors presented in 4K resolution with a rich, deep contrast to deliver stunning picture quality. LPD technology is an extremely energy-efficient interactive touch display, using less energy than a coffee maker.
It advances Prysm's LPD technology by offering 24×7 reliable operation and integrated display health monitoring and reporting. The flexible, impact-resistant top surface is specially formulated to offer smooth touch interaction and can be viewed at any distance, up close or far away, and at any angle without the eye fatigue typical of other display technologies. Should it ever be required, all components in the LPD 6K Series can be serviced from the front, ensuring maximum up-time.
This large-format display comes optionally bundled with the Prysm Application Suite, a digital workplace platform that brings people, content, and ideas together to create a smart and efficient collaboration environment. The platform displays streaming video, web applications, documents, presentations, and images as well as input from laptops and mobile devices with a simple tap.